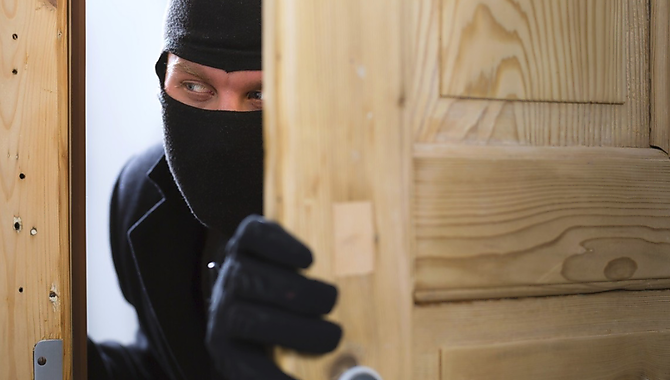 With the arrival of the summer period, most take the opportunity to spend a few days or even a whole month away from home. It depends on whether you organize a trip or if you 'move' during that month to the house on the beach or you visit the town, our house goes to a 'second plane' and although we remember to leave everything closed, gas, windows, unplugged appliances, etc., any precaution is small, because precisely in these months, it is when thieves take advantage of more to be able to steal in our flats and houses, since they know that we are out and that it is the best moment to enter.
If you do not want to encounter this problem and that the return home does not become a hell, in addition to what it means the end of the holidays, it is necessary to take some precautions to prevent thieves from entering your home.
The first and although it is obvious, is to close doors and windows well, but unless you live in a low, it is not convenient to close the blinds, as that evidences the lack of people inside. What is convenient is to leave the curtains drawn, so that nothing can be seen from the outside. A good trick and to not notice that the blinds are always the same way, is to leave the keys to someone you trust (neighbor or family) and to be responsible during our absence to vary the height of the blinds. In addition to that person, can take care of collecting the mail so that we do not accumulate in the mailbox.
In addition, the fact that people enter and leave the house, drives away the urge to enter because that way, they will not know when there will be someone inside.
If you live in the field and have lights or automatic watering, let it be, in that way, there is still monotony in your habits and it is not so evident that there is no one at home.
In the event that we have no one to leave in charge of controlling our home, we can opt for a domotic installation, that is, a control with which we ourselves can control light, blinds, temperature and sound , so that we can change it during the time we are away so that our absence is not noticed.
Also, we can choose the installation of an alarm, because although it does not prevent one hundred percent from entering, it is an effective method to deter thieves, after all, between an alarm house and one without it, it is clear which one they would choose.
There is something fundamental that goes unnoticed and is the use of social networks, as much as we are excited to shout from the rooftops that we are going on vacation, we can not leave evidence in our accounts of that information, as that is a I claim for anyone who can read us and it is an 'open door' to be robbed. In the same way that we should not talk about our trip with strangers, since we never know who may be listening ...
If you opt for a trip where you will not need your car, you should also be cautious about it. It is not good that you leave it in little trafficked areas, because if it is going to be there for a long time, it is easy for the thieves to detect it and also try to steal it and they will know that there is nobody in the house of the owner of that car. It is best to leave it in a garage or public parking during those days or seek again the help of someone who can move it during the days you are away and change it from time to time.
If despite all the precautions, we have the bad luck that we get to steal while we are enjoying the holidays, it is always good to have a home insurance that covers us for possible thefts, so we will be calmer during our absence.